Home textile non-woven fabric
is a new type of fabric that has many benefits. It is moisture-proof, breathable, soft and inexpensive. It is also easily cleanable and can be re-used. It is used to make floor coverings, wallcoverings, and curtains. Its application has a significant influence on the basic metrics of Indoor Environmental Quality (IEQ).It is made up of thin webs of fibres and has a simple manufacturing process. It is mostly based on mulberry silk and sericulture silk.Nonwoven fabrics are flat sheets or webs made from entangled fibers that are mechanically or thermally bonded without the use of yarn. The fibres used in non-woven textiles can be staple or filament, and they are usually new, first-quality materials. They are also less expensive than woven fabric and can be manufactured much faster.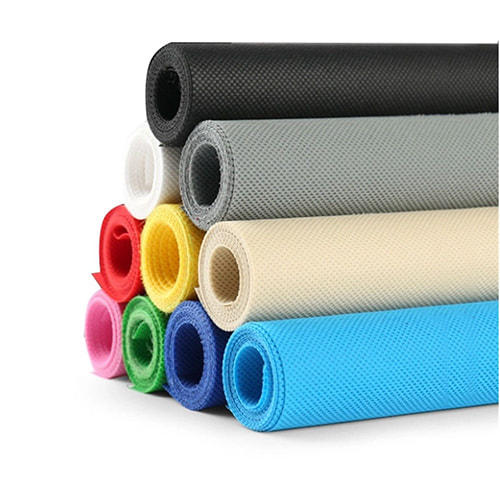 These nonwoven fabrics are surprisingly durable and come in many different forms. They are often used in disposable medical gowns and sanitary pads, but they can be found throughout the home, too. They are very absorbent and can resist liquids and bacteria. In addition, they are resistant to mold and mildew and can be anti-static.Several of these fabrics are designed to be particularly durable for technical applications, such as interlinings and roofing or floor coverings. They are resistant to tears, soil, chemicals and puncture. They can also withstand multiple washings. They are also resistant to moisture and UV light exposure.Nonwoven fabric is a textile material that uses long and short fibers. It is produced through mechanical, chemical or heat processes. The most familiar type of non woven textile is felt, which is made by tangling wool fibers together. It is a flexible, lightweight and economical material that can be produced quickly.
Non woven geotextile fabrics are used in a ton of industries including apparel, home furnishings and engineering. They can be tailored to enhance features like liquid repellency, impact resistance and flame retardancy. They are also used to prevent erosion and protect soils from contaminants.Non woven textiles are used in floor coverings, wallcoverings, upholstery and car interior textiles. They are also used as filter materials in HVAC systems and can reduce noise, glare and airborne pollutants. They also have a number of medical and hygiene applications, especially in hospitals, where cross-contamination is an issue. They can be used for masks, gowns and wipes.Non-woven fabrics are created without using traditional weaving or stitching techniques. This type of fabric is very soft and can be used for various household and medical items. Non-wovens are also very flexible and can be easily shaped to fit a particular design. In fact, the home textile industry has embraced these materials for their flexibility and durability.
Nonwoven fabrics are primarily planar, porous, and can be produced with a variety of fibres. These fibres may be preferentially oriented in one direction or deposited randomly. They are then bonded by chemical, thermal or mechanical processes into textile products.The most common example of a non-woven textile is wool felt. The surface of the wool has natural hooks like scales that interlock with other strands when they are wet and heated. This process is similar to the way that your wool jumper shrinks when you wash it.Unlike woven and knitted fabrics, which are made from synthetic fibers, non-woven textiles can be made from both natural and recycled materials. They can be woven or laminated into other materials, such as paper and leather. They can be used in a variety of applications, including disposable surgical gowns and masks.
It is breathable
Nonwovens are a versatile material that is used in many industries and applications. They can be made from any natural fiber or plastic and offer an array of technical qualities that make them an ideal fabric for technical applications. They are durable, flexible, and lightweight. Their porous structure also makes them absorbent, which is important for certain applications. They can be used as components of health care, fashion, home furnishings, and engineering fabrics.These materials are also highly resistant to tears, soil, chemicals and puncture. They are also breathable and biodegradable. They are also lightweight and inexpensive, making them an attractive alternative to woven cloth. They are also able to be produced in large quantities quickly.Nonwovens have limitless uses. For example, they are used in medical and hygiene products such as surgical gowns, respiratory protective clothing, disinfection wraps and masks. They can also be used in the home as blast resistant curtains or burglar-proof blinds. They can even be electrically conductive.