A few days ago, according to a paper published in the latest issue of the journal Advanced Materials, new textiles developed by researchers at Aalto University in Finland and the University of Cambridge in the United Kingdom can change shape when heated, which provides designers with a wide range of options..This responsive smart fabric could help monitor people's health and improve thermal insulation, while also providing new tools for interior design.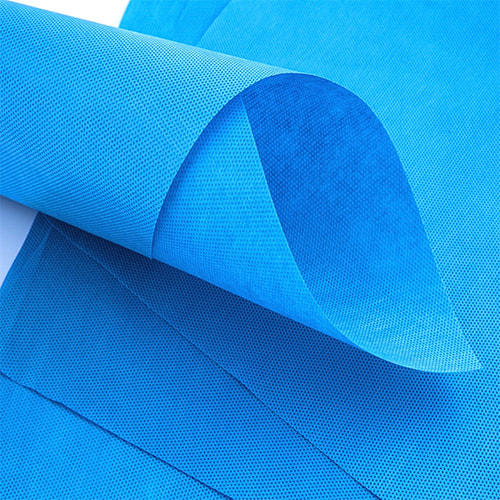 New fabrics "weave" together old techniques and new approaches. Liquid crystal elastomers (LCEs), which respond to heat, light or other stimuli, have been used as thin films for soft robots but have not been made into textiles. Now, the research team has used LCE yarns in combination with traditional textile techniques to produce a variety of woven fabrics in patterns including plain, satin, twill and weft-knitted rib,
non woven fabric
.
The team made two versions of each pattern with soft or stiff LCE yarn, then tested how different fabrics responded to heat from infrared lamps. All LCE fabrics shrink when warmed up, and these changes are reversible, with the pattern returning to its original shape as the temperature drops.
Both LCE yarns were as elastic as spandex, or even softer, the researchers said. They combined LCE yarns with linen and nylon in a radial pattern, weaving a circle. The heating pattern causes the LCE yarns to shrink, and the fabric is automatically pulled up and becomes a cone. As it cools, it relaxes into a flat circle again. This proof-of-concept study brings smart, responsive textiles closer to reality.