PP Spunbond non woven fabric is environment-friendly and can be used for various purposes. It is used to make medical masks, sanitary napkins, disposable dress, child diapers, carry bags, and dust cloths.The dense branching of the fibers offers a primary waterproofing layer and low-temperature resistance. It also has good resistance to microbial attack, corrosion, and chemicals.PP Spunbond non woven fabric is resistant to stains and can be used in the creation of face masks, gowns, and bandages. It is safe, breathable, and free of toxicants. It is also easier to use than other PPE materials, making it ideal for emergency situations.Spunbond nonwovens are made from long fibers that are bonded together through chemical, mechanical, heat, or solvent treatment. They are a cost-effective alternative to dry-laid fabrics, which require more expensive equipment and have a higher production rate.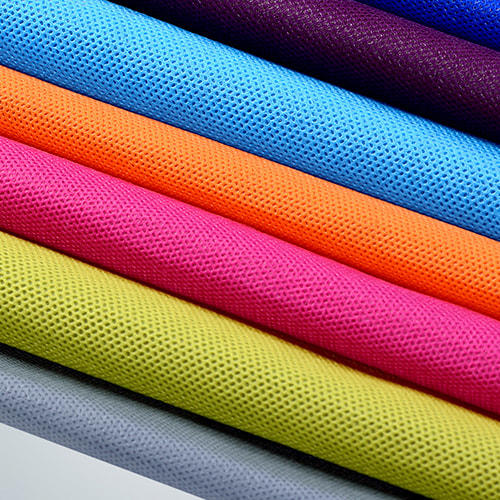 PP spun bond is environmentally-friendly and biodegradable, depending on the type of fibers used to create it. It can also be woven into a sheet or web structure attached by filaments or entangled fibers through thermal or chemical treatments. The global market for PP Spunbond Nonwoven Fabric is driven by increased product demand in end-use industries such as hygiene, medical, automotive, agriculture, and furnishing. Rapid technological breakthroughs and innovations, such as designing nonwoven fabrics with skincare and tenderness, have also aided market growth.PP Spunbond non woven fabric is resistant to stains and has excellent wear and tear properties. It also has a three-layered structure, which offers primary waterproofing. It is resistant to corrosion, microbial attack and chemicals. This makes it an ideal choice for use in medical and health industries.
It uses 100% virgin polypropylene to manufacture its PP spunbond nonwoven fabrics. The fabric is used for making face masks, PPE kits, doctor caps, shoe covers, crop covers and various other utilities in the medical industry. It is soft and hygienic and has a fine pattern, equal GSM, true colour and good strength. The fabric is made through a process of melting, filamentation, bonding and embossing polypropylene.PP Spunbond non woven fabric is water-resistant, and can be used in a variety of applications. It has excellent resistance to abrasions, is light and flexible, and can be used in high-temperature environments. Moreover, it is resistant to rot, mold, mildew, and moths.Polypropylene spunbond non-woven fabric is a lightweight synthetic material that is inexpensive and easy to use. Its breathable nature makes it ideal for masks. It is also durable and withstands abrasion, making it perfect for construction materials.
PP Spunbond non-woven fabric is used in medical and hygiene products to make face masks, PPE kits, gowns, coveralls, diapers, sanitary pads, and other disposable textiles. It is also a popular choice for geotextiles. Its strength and durability makes it a suitable alternative to plastic.PP spunbond nonwoven fabrics are made of polypropylene (PP), which is safe for use in many applications. It is softer, free from toxicants, and breathable, which makes it ideal for manufacturing face masks, gowns, bandages, and other disposable items. It also resists bacterial growth and demonstrates good endurance against molds, mildew, and moths.Despite being lightweight, PP spunbond is extremely strong and durable. It is able to withstand puncturing, tearing, and cutting. Moreover, it is highly breathable and water-resistant, which makes it ideal for medical and industrial applications. It is also a popular choice for personal protective equipment, such as face masks. This is because it provides protection against chemicals and other contaminants. It is also highly resistant to UV rays and biological deterioration.